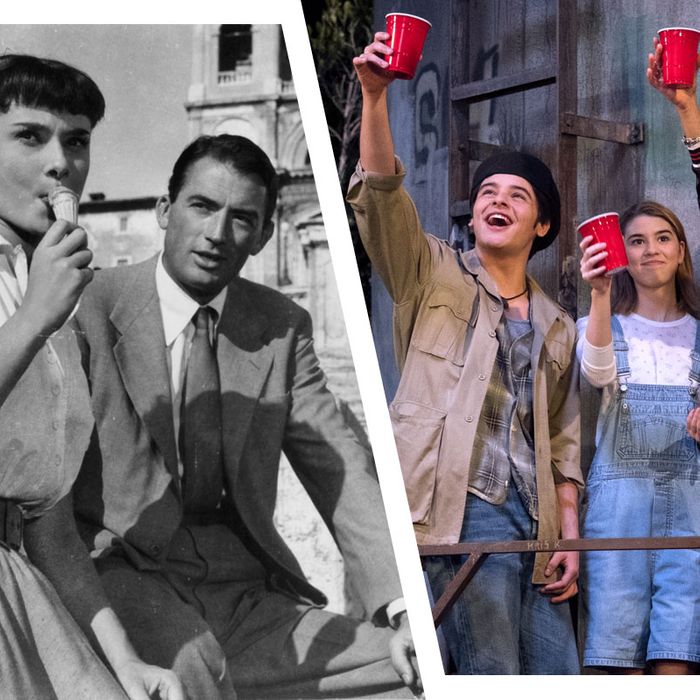 Roman Holiday
;
That '90s Show
.
Photo-Illustration: Vulture. Photos: Paramount; Netflix
A reboot, a sequel, and a rerelease all walk into premiere schedule for one weekend, and that's pretty much Hollywood these days, baby! You can scroll over to Netflix to get your '90s fix or sit down in a theater to watch Storm Reid scroll around trying to find her mom for almost two hours. Here are our picks for this weekend.
Missing
If you have been bombarded with videos of Storm Reid pleading with you to find her fictional mother, you may be entitled to financial compensation. It's advertising Missing, the spiritual sequel to Searching — the John Cho thriller set exclusively on computer and smartphone screens. In Missing, Reid's character, June, is searching for her mother (Nia Long) after she goes missing during a vacation with her new beau.
Roman Holiday
She is the blueprint (see The Lizzie McGuire Movie), and by she, I mean Miss Roman Holiday. Directed by William Wyler (who would later direct Barbra Streisand in Funny Girl), the 1953 film stars Audrey Hepburn as a European princess desperate to have a day away from her royal duties, and it isn't until she crosses paths with American journalist Joe Bradley (Gregory Peck) that her mini-holiday begins. It's an incredible romantic comedy with a hell of an ending, and the best part of seeing it this weekend is that you can check it out on the big screen for its 70th anniversary — or just stay in and enjoy the sights of Rome from your couch.
When You Finish Saving the World
Jesse Eisenberg watched the 2017 masterpiece Lady Bird and asked a brave question: But what if for boys? Okay, not really, but for Eisenberg's feature directorial debut, he is tackling the evergreen relationship between a teenager and their complicated parent. In When You Finish Saving the World, he enlists Julianne Moore and Finn Wolfhard (of Stranger Things) as the mother-son duo who cannot seem to understand each other. Story of all our lives, am I right?
That '90s Show
At this point, which former successful sitcom isn't making a comeback? The latest getting the reboot-sequel treatment is That '70s Show — now set in the '90s as Donna and Eric's kid, Leia, visits her grandparents for the summer. That '90s Show will probably not appeal to those outside of the OG fandom, but if you are (or were) a That '70s Show fan, it's worth a look to at least give an informed thumbs up or thumbs down.
Read our streaming recommendations from the weekend of January 13. Vulture's next list of weekend-streaming picks goes online Friday, January 27.